The Campaign for Old Court
Progress updates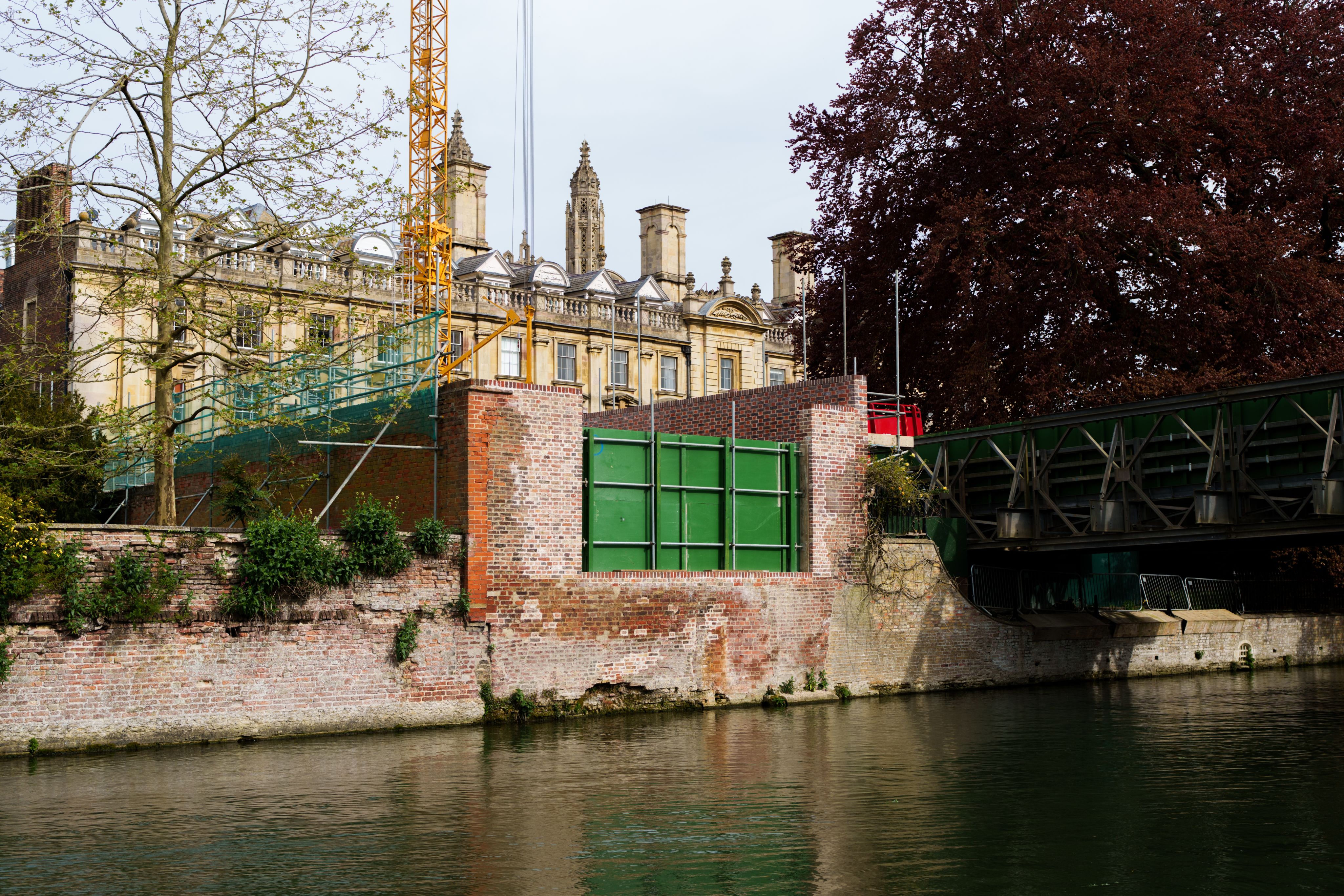 For more about the objectives of the campaign and to see a virtual tour of the new spaces that are being created in Old Court, click here.
NEW LIFT CORRIDOR BEHIND H STAIRCASE
CORRIDOR LEADING TO RIVER ROOM
VIEW OF THE RIVER ROOM FROM THE MASTER'S GARDEN
FROM THE ROOF OF THE RIVER ROOM
May 2022
The substructure works to the North Passage, North Range and future River Wing have progressed well, as have mechanical and electrical works in these areas. Insulation in the main kitchen has been installed and will provide two hours of fire protection to the Small Hall, SCR and Fellows' Library, which lie above.
The new stair lift leading up to the Hall is complete.
The building of the oak timber frame started in April, first with the new lifts area behind H staircase, and followed by what will become the River Room.